CERC was founded in 2008 by a group of interventional cardiologists who firmly believed in the need for establishing a new CRO dedicated to Cardiology to enhance the quality and increase the numbers of clinical studies initiated in Europe. Our self-assigned mission, supported by our industrial and pharmaceutical partners, was to design groundbreaking clinical studies with the purpose of redefining medical practice in order to improve our patients' outcomes.
The international, multicultural team that we have been gradually building at CERC is composed of high level scientists from various backgrounds (15 languages are currently spoken at CERC) who have enabled us to become a highly reputable clinical research organization.
We are very proud to have achieved our initial objective of successfully carrying out clinical trials with the invaluable involvement of physicians and medical device companies.
We have been instrumental in helping many centers to undertake clinical research studies for the first time and we have guided them throughout their journey to becoming very efficient investigating centers. Other renowned cardiologists have joined CERC's founding group and their experience and expertise have enriched CERC's strategies.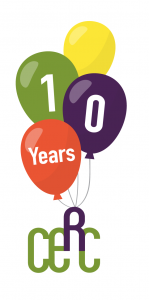 CERC has already conducted numerous major studies and is currently coordinating many more.
We are extremely grateful to all our sponsors for the trust they have placed in us, to the physicians who have contacted us with innovative ideas for original studies, to the investigators and study coordinators who have been tirelessly enrolling patients, to our teams in CERC, CERC Asia and CERC Deutschland who strive daily to bring these studies to fruition, to the CEC and DSMB members who have offered their knowledge and their thoroughness, and finally, to the CERC's founders who relentlessly contribute to enhancing clinical research achievements and improving patient care, thus allowing us to envision a promising future.