CERC is happy to announce that Concept Medical have entrusted CERC (Massy, France) and Icahn School of Medicine at Mount Sinai (NYC, USA) with the overall management of a large international trial that will assess the efficacy and safety of the ABLUMINUS Sirolimus-eluting DES+ in diabetic patients by comparing it to the Xience EES: ABILITY Diabetes Global.
This transatlantic cooperation is a first for CERC, and we are thrilled to be working with Roxana Mehran, Director of Interventional Cardiovascular Research and Clinical Trials at Icahn School of Medicine at Mount Sinai, and her team. The trial addresses a true unmet need of PCI, since diabetic patients continue to suffer high event rates after coronary stenting, even with the best of current second-generation DES.
The design of the ABLUMINUS stent has very significant potential to impact the restenosis process in high risk patients, since the sirolimus and biodegradable polymer coating is applied simultaneously to the stent and delivery balloon, thus producing a combined "DES + DEB" in a single device, allowing for the delivery of a very homogeneous drug dose along the entire length and edges of the treated vascular segment.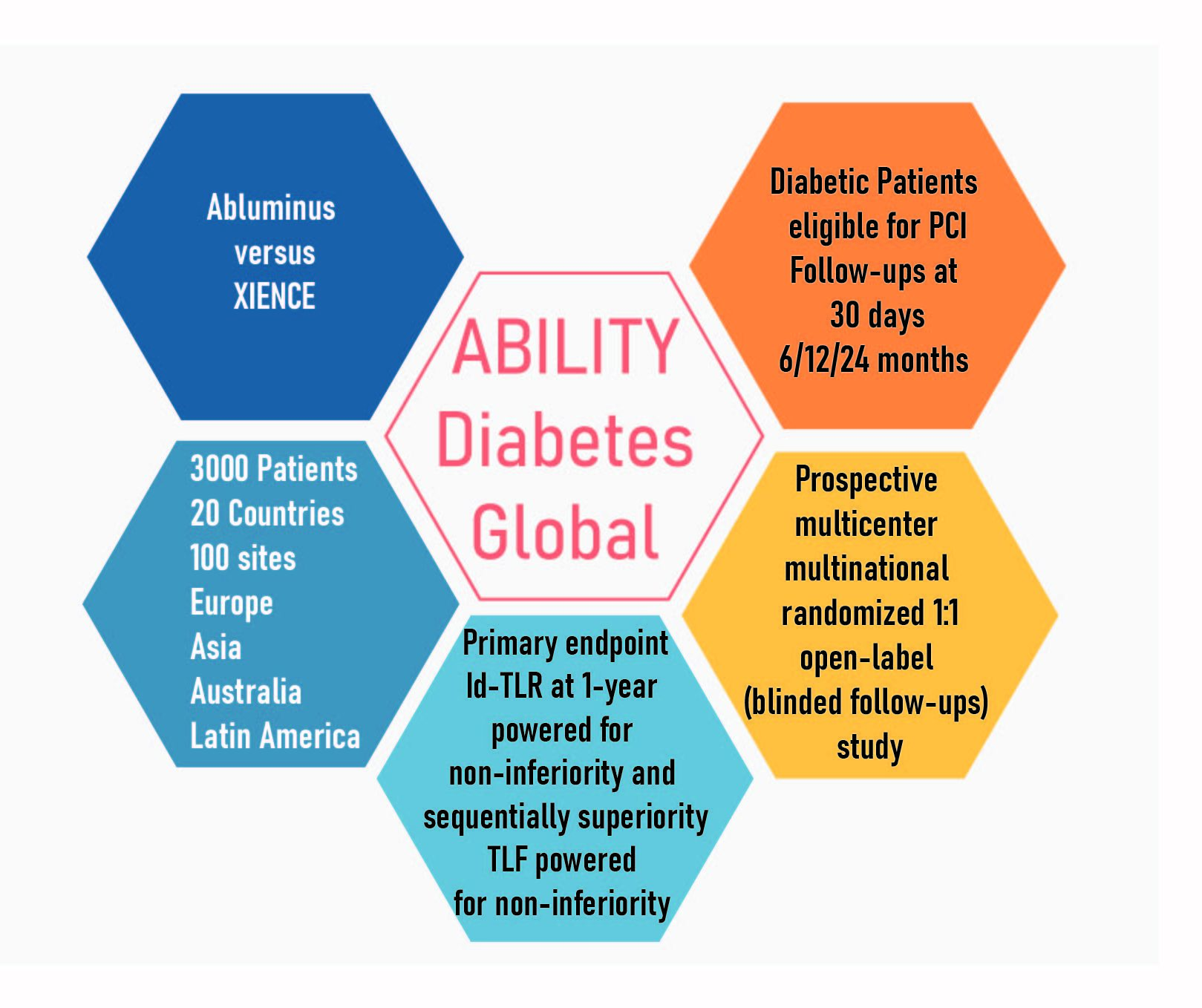 With three world-class PIs (Antonio Colombo, Shigeru Saito and Alexandre Abizaid), the size of the trial (3000 patients) will allow for a non-inferiority analysis for the main endpoints of clinically-driven TLR and TLF, with a sequential superiority analysis for cd-TLR. While it is planned to enroll patients from over 100 sites in Europe, Asia, Latin America and Australia, the trial design has been discussed with the FDA, since the results are intended to be part of a submission package for US approval.