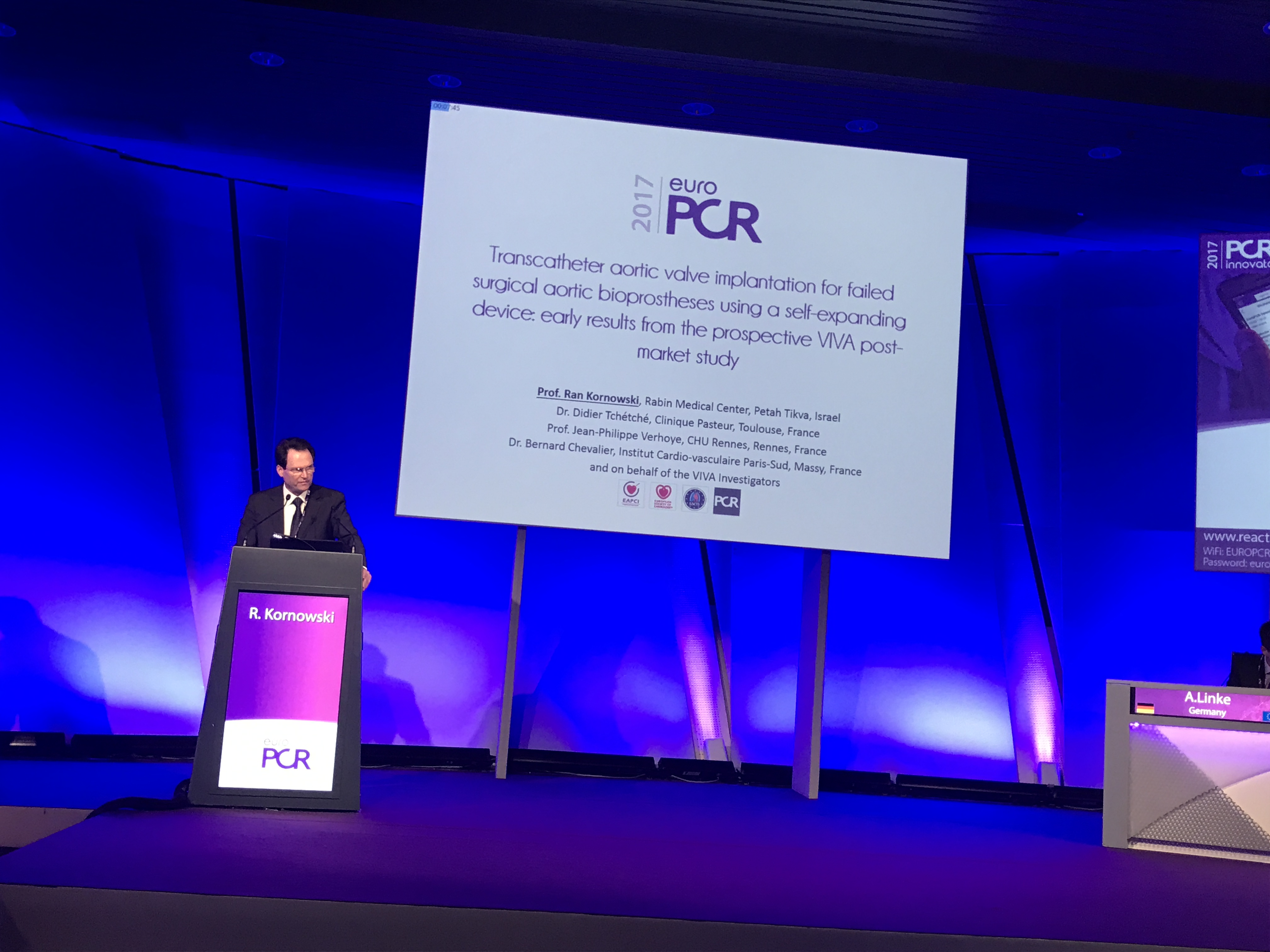 Presentation during the EuroPCR 2017 by Ran Kornowski
Brief summary
Evaluation of the Clinical Outcomes of CoreValve in Degenerative Surgical Aortic Bioprosthesis. A Prospective, Observational Post-market Study.
This observational study is intended to collect real-world (post-approval use) data regarding the clinical utility and performance of the Medtronic CoreValve® System for Transcatheter Aortic Valve Implantation (TAVI).
Primary endpoints
Primary safety endpoint: Cardiovascular death at 30 days post-index procedure.
Primary efficacy endpoint: Lack of significant aortic stenosis (defined as mean gradient > 40 mmHg) or insufficiency (defined as > moderate severity) at one year follow-up using clinical evaluation and echocardiography.
CERC Services
Kick off activities,
Clinical trial documentation,
Regulatory submissions,
Project management,
eCRF management,
Monitoring,
CEC activities,
Core Laboratory
SAE reporting activities,
Statistical activities,
Final clinical report.
Countries
France, Germany, Israel, Italy.
Center number
23 centers managed by CERC.
About VIVA – Editorial published in JACC Cardiovascular interventions