CERC is proud to announce that the recruitment of 4,300 patients in the MASTER-DAPT study was achieved before the end of last year!
The MASTER DAPT study is the first randomized controlled trial aiming at ascertaining the optimal duration of antiplatelet therapy in HBR patients treated with Sirolimus-eluting bioresorbable polymer-coated stent implantation Terumo).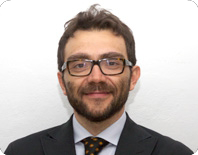 This investigator-initiated study compares an abbreviated versus a prolonged duration of antiplatelet therapy after bioresorbable polymer-coated SES implantation (Ultimaster Tansei, Terumo, Tokyo, Japan) in 137 interventional cardiology centers. MASTER DAPT is powered to assess the non-inferiority of the abbreviated regimen with respect to the net adverse clinical and MACCE composite endpoint and the superiority in terms of major and clinically relevant bleedings.
Patients from 3 continents (Europe, Asia, Oceania) have been enrolled in the study and the three best country-recruiters were the Netherlands, France and Switzerland. In addition, 5 sites reached the 100th patient's milestone including Bern (CH) Dr. Aris Moschovitis having randomized more than 350 patients in the trial!
The results of the MASTER DAPT study are planned to be presented at the EuroPCR Meeting in 2021.